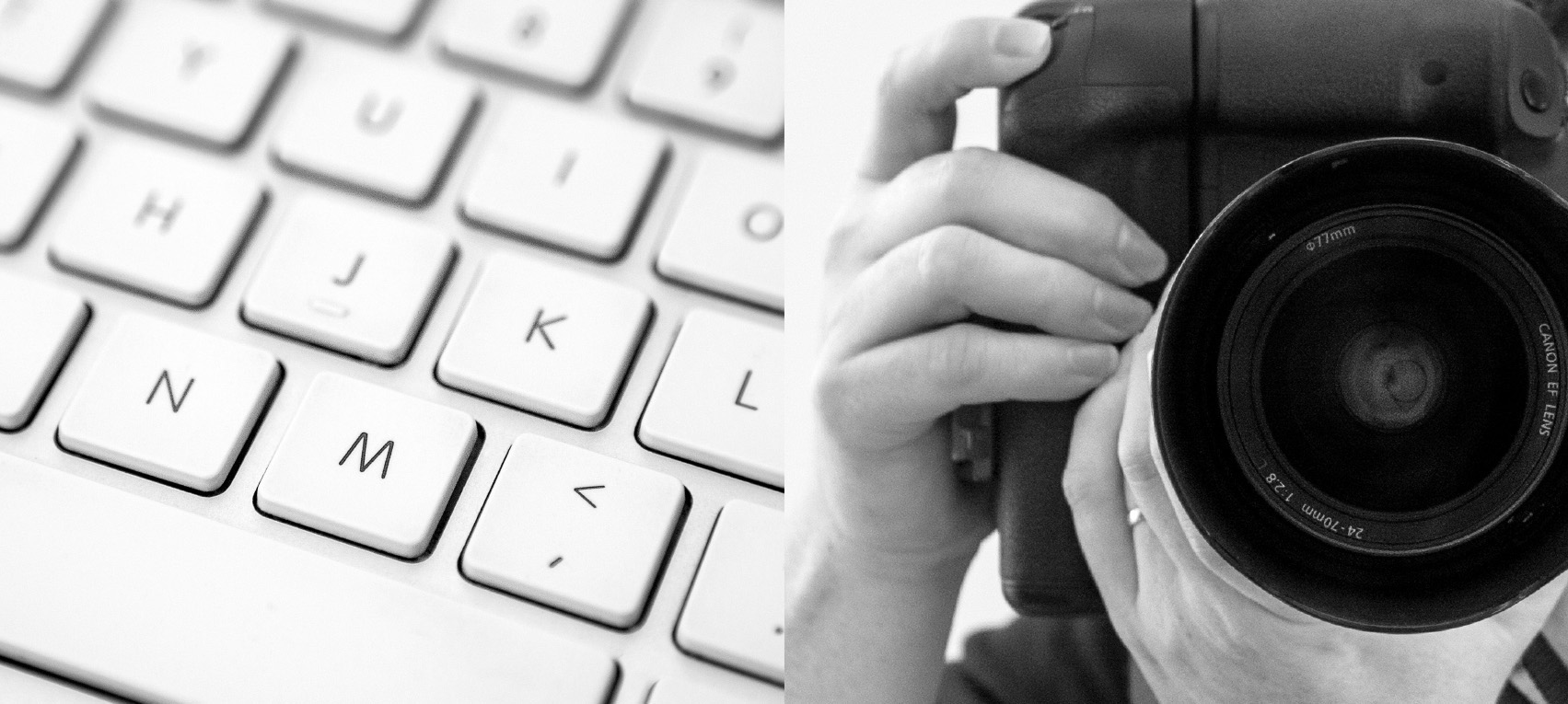 MORE THAN JUST

A CREATIVE TEAM…
We are Megan + Ashley (or Megs + Ash as our clients and friends like to call us). As well as being partners in business, we're partners in life… married, to be exact!
I (Megs) come from an advertising industry background with a degree in Graphic Design (and a love of all things creative, especially Photography). Ash comes from a business, sales + services and tech background (with a natural talent in all things 'nerd' lol).
After I started MJK Creative in 2010, with Ash's support after hours for the next 6 years, I called him one day asking (no, begging, actually) him to quit his full time job and join me in the business as our tech support guru, web designer and business manager. Thank goodness he said yes because the rest as they say, is history!
We are a small business, a hands-on and passionate creative team who love to work with like-minded, small business brands just like yours. We help new and established businesses get their brand's creative message on point, offering all things Graphic Design, Photography, Web Design + Tech Support.
Our studio is based in the Hunter Valley and we work with clients not just locally, but in places like… Newcastle, the Central Coast, Sydney and Byron Bay just to name a few (plus, we're always open to new adventures).
If you'd like the support of an ace team with not just the care factor but the skills to back it up, we might just be the creative solution you're looking for.
So, what are you waiting for? Get in touch!
GRAPHIC DESIGN
• Logos + Branding Design
• Print + Digital Design
• Packaging + Signage Design
PHOTOGRAPHY
• Food Photography
• Event Photography
• Portrait + Location Photography
• Styling
WEB
• Website Design (WordPress + Shopify platforms)
TECH SUPPORT
• Tech Support for everything from setting up new website domains and email addresses, to configuring new computers and office equipment, troubleshooting tech issues and audio-visual.